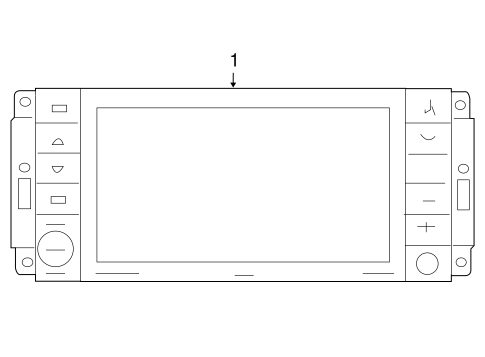 No.
Part # / Description
/ Price
Price
AM/FM CD
Display Unit
2010-12, mwith fm cd dvd rr camera, code rez. Code rb2. Park assist system, chrysler, code rez. Rear view camera system, code rez.
Display Unit
Code: rhp. Convertible, code rew. Sedan, code rew.
Discontinued
Discontinued
Backordered
Display Unit
2008-10, with cd & mp3. With cd, nav sys, dvd. Code: rep. Challenger. With lcd. Without navigation. Jeep, rep.
Backordered
Backordered
Related Parts
Part # / Description
/ Price
Price
Backordered