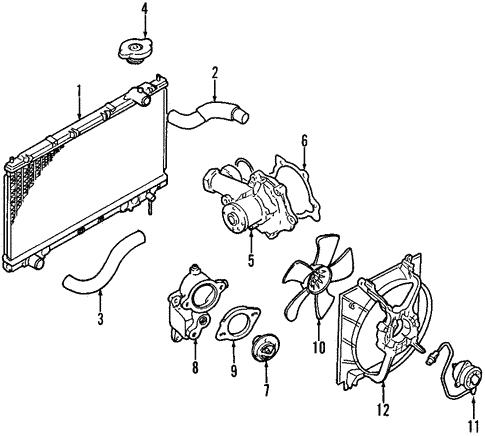 No.
Part # / Description
/ Price
Price
WATER OUTLET
This genuine OEM MOPAR Thermostat Housing 4792630AA is guaranteed by MOPAR to provide your vehicle with optimal quality and performance: Brand new genuine OEM MOPAR part 100% vehicle fitment accuracy when provided with your VIN Keeps your thermostat ...
Lower Hose
Thermostat
Neon. PT Cruiser. 2.7L. All models. 2.4l. 4 cylinder, 1995-97. Convertible,. 4 cylinder, 2000.
Discontinued
Discontinued
Discontinued
Cooling Fan
Fan Blade
All models. Convertible, sedan. Left. , 2.4L. , 2.7L.
Discontinued
Discontinued
FAN SHROUD
All models. , 2.4L. Convertible, 2.7L.
Discontinued
Discontinued